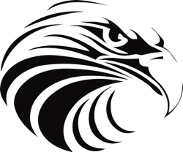 Ameri-tec Mechanical is pleased to be part of the PP&L's High Performance homes project (ZERH: Zero Energy Ready Homes) in partnership with Award winning home builder, Alden Homes. We would like to thank James, Chase and the team at Alden Homes for the opportunity to partner with them on this project.
What is a High Performance ZERH home? It is the Department of Energy Zero Energy Ready Home certification. One of the most rigorous home certification standards available. Along with accommodations for future Solar Panels, heat pump water heaters, car chargers etc. they also include high insulation values and low infiltration values.
Our part in the project is the home comfort system. Although the minimum requirements for the ZERH rating are an Energy star system, we have bumped this system up a notch to include a Lennox 96% high efficiency 2 stage gas furnace with variable speed blower. While most furnaces are either off or on, the EL296V can create heat at two different levels. This allows it to find a smart balance between energy use and comfortable warmth. The variable speed blower will ramp up to speed in increments using about 1/3 the electric of a traditional blower motor and has notably quieter operation. When the system isn't calling for heat or ac, the blower can be set to circulate. It will then run periodically at 30% of its speed setting to move air around the home to help maintain a balanced temperature while also filtering it at the same time.
Paired with the EL18V, 18 Seer variable capacity air conditioner which has ability to dynamically adapt to the temperature and humidity conditions of your home will provide a much more consistent temperature throughout the home and help remove more humidity than a single or 2 stage system…..but